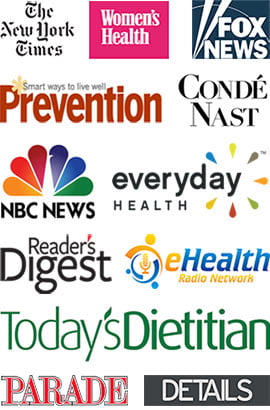 Doctor NYC Fathollahi MD and a team of internists doctors of Manhattan Primary Care center offers a comprehensive primary care for men and women of all ages. Our best in class, board certified primary care physicians and top doctors in Manhattan provide a full range of health care and preventative services, from annual check-ups and routine immunizations/vaccination to treatment of STDs and cancer screening. Our state of the art primary care NYC facility equipped with a latest diagnostic equipment.
Dr. Fathollahi MD is one of the best primary care physicians in NYC, among the top doctors in the region, 2019 America's Top Doctor, and is a leading doctor. Dr. Fathollahi is an expert, a general practitioner, among a few others practitioners with a strong focus on teaching a patient-centered model of care.
Our doctors in NYC are deeply committed to the well-being of our patients. Doctors working at Manhattan Primary Care take a thorough, individualized and precise approach to consultations to ensure accurate diagnoses and treatment plan.
Our doctors of Manhattan Primary Care center deliver highest quality individualized health care in multiple convenient locations in manhattan (Midtown and Upper East Side NYC)
Manhattan Primary Care always appreciates feedback from our valued patients. We encourage you to leave your feedback on Google (Midtown), Google (Upper East Side), Vitals, Facebook, ZocDoc we value your feedback. Please read what others are saying about our NYC best doctors in Midtown, Manhattan and on Upper East Side, New York.
Read more reviews: Manhattan Primary Care
The best Dr. Ever. She takes her time to talk to you. Doesn't rush you at all. I had GI issues, I have seen a lot of Dr.s but they didn't help me as she did.. she is an awesome DR. ! God Bless You! -Google

Ciesse Abdul
~Google Review
One of the best doctors I seen in many years ! Very informative and patience. -Google

Edward Suazo
~Google Review
Dr. Fathollahi is the best! I followed her from her old practice here and she was great and the front desk was so lovely as well. Dr. Fathollahi has amazing bedside manner and she is always happy to answer any of my questions. She is very thorough. The front desk staff was extremely friendly and kind and got me in and out quickly. -ZocDoc
One of the best doctors' visits I have ever had from front desk to my check up. Dr.Fathollahi was very thorough, attentive and informative. Also incredibly nice 🙂 Highly recommend! -ZocDoc
Literally the best doctor I have ever went too! She is such a caring doctor and takes time to discuss all your needs and concerns. Also she is genuinely a sweet person. Thank you for treating me Dr. Fathollahi! -ZocDoc
Dr. Fathollahi is the best physician I have ever had. She is extremely intelligent and caring and always able to provide a quick and concise action plan to solve medical issues. Highly recommend! -ZocDoc
Frederick M.
~ZocDoc Review
I've been with Dr. Fathollahi for 3 years now and could not be happier. I have found in her a doctor who I can trust and who always has my best interest at heart. She has a comprehensive knowledge in various fields and areas which I found to be extremely helpful. All doctors who she referred me to have been great as well! Last but not least, she is a wonderful person and I appreciate her professionalism. -ZocDoc
Franziska H.
~ZocDoc Review
Dr. Fathollahi has been my primary care physician for over 8 years now. She is the best doctor that I've ever had. I had referred her to my best friend and she switched over to Dr. Fathollahi. I'm honored and blessed that she is my doctor. -ZocDoc
Mickele M.
~ZocDoc Review
Best doctor experience I have had. I went in with a list of questions and she touched upon all of the subjects without me even having to say them. Very thorough and respectful !
The main reason for my checkup was to get blood work done to check my nutrition because of my vegan diet. She was knowledgeable about which tests to conduct in this situation and it was a great help.
I waited for about 30 minutes but she apologized profusely when she saw me. The wait was well worth the thoroughness and kindness.
I already have recommended her to coworkers! -ZocDoc
Verified Patient
~ZocDoc Review
She is amazing! Best Dr. I've ever had. Very timely and takes lots of notes so she can follow up with past appointments and issues. She has great referrals and will prescribe medicine but also will give you advice on how to naturally take care of yourself by eating certain foods and suggesting vitamins. She listens to all of your concerns and gives an honest opinion and does not rush you. Couldn't ask for a better Dr. 🙂 -ZocDoc