See what our patients say…
Primary Care Doctors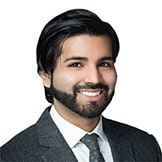 Dr. Nabeel Chaudhary, MD
Manhattan Specialty Care in the Press

5.0 ★ ★ ★ ★ ★ Source | Google
One of the best NYC doctorsOne of the best doctors I seen in many years ! Very informative and patience. 5.0 ★ ★ ★ ★ ★ Source | Google
Direct and thoroughDr Chaudhary is direct and thorough and laid back. Grateful to have found him. 5.0 ★ ★ ★ ★ ★ Source | Yelp
Highly recommendAmazing experience every time I go! I was seen at my appointment time, and it only lasted 20 minutes. The staff is so hospitable, it is refreshing. Highly recommend Manhattan Specialty Care! 5.0 ★ ★ ★ ★ ★ Source | Yelp
Didn't feel rushed at allReally nice office, easy check-in and essentially no wait time. The appointment itself was great. Didn't feel rushed at all and had all my questions answered. Was in and out in less than 30 minutes! 5.0 ★ ★ ★ ★ ★ Source | ZocDoc
Highly recommendMy doctor was extremelly professional, kind and highly qualified. Would recomend him to all. 5.0 ★ ★ ★ ★ ★ Source | ZocDoc
Amazing bedside mannerVery friendly, engaging and easy to talk to. Answered several questions and concerns and was thorough during the appointment. 5.0 ★ ★ ★ ★ ★ Source | Google
Professional and courteousDr. Chaudhary was very professional and courteous during my visit. He is an exceptional physician. 5.0 ★ ★ ★ ★ ★ Source | Yelp
One of the easiest check upsBeautiful office, friendly staff, and efficient doctors. One of the easiest check ups I ever did. Dr Chaudhary is a gem
5.0 ★ ★ ★ ★ ★ Source | Google
Quality of serviceThe doctor is always professional and makes sure to answer all my questions. I have chosen him as my primary care provider because of the quality of service. 5.0 ★ ★ ★ ★ ★ Source | ZocDoc
He is very efficientDr. Chaudhary is awesome! He is very efficient, personable, and knowledgeable. His team is also amazing. I would recommend him to anyone. His availability makes it easy to schedule an appointment. I will be seeing him for any of my medical needs. 5.0 ★ ★ ★ ★ ★ Source | Yelp
Best doctor I metAmazing doctor! Very professional! I felt comfortable discussing my concerns. His non-judgmental manner makes him stand up. He discuss what kind of blood test, medications the patient needs. Best doctor I met as primary care. 5.0 ★ ★ ★ ★ ★ Source | Google
Listened to my concernsHe was great. He asked all sorts of pertinent questions and gave me all his attention. He listened to my concerns and I felt that he really cares about his patients. I will definitely see him again! 5.0 ★ ★ ★ ★ ★ Source | Yelp
Great staffGreat staff, very helpful and nice. Process was easy and seamless, from the start to end 5.0 ★ ★ ★ ★ ★ Source | Yelp
take great care of meHad a stomach petic ulcer and he made sure to take great care of me and I felt much better within 2 weeks. Amazing GI doctor, would definitely recommend him to anyone and everyone in NYC. Very clean office. He's very nice. I live in Miami so it says a lot about him that I travel to NYC just to see him :). 5.0 ★ ★ ★ ★ ★ Source | Google
Very comprehensive and friendly Dr. Chaudhary was great. I was in need of a new PCP and I've found the right one! Very comprehensive and friendly. He made sure all of my questions were answered, and followed up with clarifying questions to make sure he had all the info he needed. The office staff is also very friendly, and the office is very up-to-date and professional. I look forward to making this my home base for future medical needs. 5.0 ★ ★ ★ ★ ★ Source | Google
Kind and thoroughI really appreciate that although I've only visited the offices a couple of times, Dr. Chaudhary remembers me and my other family members in his care and follows up about previous visits. He is also very kind and thorough. 5.0 ★ ★ ★ ★ ★ Source | ZocDoc
Literally the best doctorWas very to the point. Asked about history but sort of dry. Definitely will go back. Nurses and rest of staff are good from what I saw from first visit.
5.0 ★ ★ ★ ★ ★ Source | ZocDoc
Extremely intelligentVery personable! Would recommend as a generalist to anyone in need of a reliable primary care physician. 5.0 ★ ★ ★ ★ ★ Source | Yelp
Great bedside manner My doctor was extremelly professional, kind and highly qualified. Would recomend him to all. 5.0 ★ ★ ★ ★ ★ Source | ZocDoc
Doctor who I can trustDr Nabeel is personable, friendly, non-judgmental and helpful. He is makes you feel comfortable, even over a TeleMed virtual visit. 5.0 ★ ★ ★ ★ ★ Source | ZocDoc
Very thorough and respectfulBest doctor experience I have had. I went in with a list of questions and he touched upon all of the subjects without me even having to say them. Very thorough and respectful ! The main reason for my checkup was to get blood work done to check my nutrition because of my vegan diet. he was knowledgeable about which tests to conduct in this situation and it was a great help. I waited for about 30 minutes but he apologized profusely when he saw me. The wait was well worth the thoroughness and kindness. I already have recommended him to coworkers! 5.0 ★ ★ ★ ★ ★ Source | Yelp
Quick, easy, and stress-freeDr Chaudhary and the team at Manhattan Specialty care is by far the most positive experience I've had with a Primary Care doctor. My appointments are quick, easy, and stress-free with minimal to zero wait time. I barely had time to put down my coat before my name was called. The staff is fun and friendly but extremely professional and know their stuff. 5.0 ★ ★ ★ ★ ★ Source | Yelp
Trust in his expertise and experiencesThe doctor is always professional and makes sure to answer all my questions. I have chosen him as my primary care provider because of the quality of service. 5.0 ★ ★ ★ ★ ★ Source | ZocDoc
He is the best doctorHe was great. He asked all sorts of pertinent questions and gave me all his attention. He listened to my concerns and I felt that he really cares about his patients. I will definitely see him again!
It is difficult to find a great Doctor in NYC. Our internists and primary care physicians at Manhattan Primary Care offer comprehensive primary care for men and women of all ages. Our best in class, board certified primary care physicians and top doctors in Manhattan provide a full range of health care and preventative services, from annual check-ups and routine immunizations/vaccination to treatment of STDs and cancer screening. Our state of the art primary care NYC facility is equipped with the latest diagnostic equipment.
Our doctors are some of the best primary care physicians in NYC and are expert general practitioners. Our specialists are deeply committed to the well-being of our patients. Doctors working at Manhattan Primary Care take a thorough and individualized approach to ensure an accurate diagnosis and treatment plan is formulated.
Frequently Asked Questions
How to find the best-in-class internal medicine doctor in NYC?
You need to keep in mind that what works for one person might not work for another person. Thus, your best best bet would be to choose a specialist who will carefully listen to all your concerns and prepare a personalized treatment plan accordingly. Another crucial selection criterion is the experience of the doctor. You need to be assured that he/she has extensive knowledge and experience in the field of primary care with numerous positive reviews. As an option, you can always ask your friends or relatives for their recommendations.
How to choose the best primary care physician near me?
The process of selecting the best internist in NYC can be extremely complicated. There are a lot of specialists with their own specifications, opening hours and locations. Probably the most effective option would be to make a selection of specialists and schedule appointments with them. During these visits, you should ask a few questions. Ask about the doctor's training and clinical experience, especially when it comes to the procedures you require.
Another vital factor to consider is whether a specialist is licensed and whether he/she is board-certified. Do not attempt to save money by turning to a primary care physician who does not have the right to practice medicine. Although board-certification, unlike a license, is not required for practice, NYC top doctors choose to become board-certified as a mark of competence and knowledge. The final step would be to clarify whether your PCP Dr. accepts your medical insurance. Before undergoing any kind of treatment, it is highly recommended to the final fee for the procedures.
We have convenient locations in the heart of New York City in Union Square/Chelsea, Midtown and the Upper East Side. Our goal is to deliver truly exceptional and highly personalized care right in your neighborhood. We look forward to meeting you!