Chronic diseases are long-term health conditions that frequently worsen over time. In developed countries, chronic diseases are the leading cause of disability and death. Many people will develop chronic disease with age, and as a result, management of chronic diseases is emerging as an important challenge.
Without the correct management or with poor management, chronic conditions can deteriorate, increasing the risk of people developing other chronic health problems. Come to our primary care clinic and meet doctor New York City specialist Dr. Fathollahi for the best possible individualized ongoing support for you and family members.
Common chronic diseases include:
Diabetes
Lupus
High blood pressure
Arthritis
Sleep apnea
Chronic obstructive pulmonary disease
Depression
Multiple sclerosis
Chronic disease management is designed to provide support and ongoing care to assist people affected by a chronic health condition. The aim is to provide excellent medical care combined with all the resources, skills, and knowledge to manage chronic diseases on a day-to-day basis.
Support may include regular visits with a primary health care provider or other physicians, referrals to specialist services and programs, or referrals to community-based programs.
Effective Medical Care for Chronic Disease in NYC
Effective medical care for chronic disease often requires longer and more frequent visits to the doctor's office. It is crucial to ensure the care provided is continuous. When a patient needs to see multiple healthcare providers, our best physicians NYC make every effort to make sure these providers work together, providing an excellent level of coordinated care.
Good chronic disease management includes care, that is:
Proactive
Well integrated and coordinated with primary care and other providers and points of care
Easily accessible
Focuses on well-being and health promotion
Encourages you and your family to become involved in your care, supporting your ongoing self-management
The Importance of Self-Management in Chronic Conditions
Although our team of physicians can play a large part in your care, we feel it's vital to encourage self-management. Active participation is critical in successfully managing chronic conditions that are long-term and which are frequently degenerative.
Good self-management requires a proactive approach on the part of physicians, patients, caregivers, and other healthcare organizations. It is an approach that can enhance your care, allowing us to treat you more effectively.
If you or a loved one suffer from one or more chronic diseases, our primary care physicians can help you understand your condition more fully, and to live successfully with it, helping you to maintain a reasonable quality of life. We can assist you with self-management skill building.
These skills may include:
Appropriate diet information
Understanding any physical limitations
Understanding the side-effects of medications and how they may interact with other medications
Knowing the warning signs of any complications
How to access other professions who may provide further information
How best to prevent further complications that may arise because of chronic disease
Problem-solving skills to help manage your condition
Our practice will provide ongoing support for you and family members and others involved in your care. We know that patients who can effectively self-manage chronic disease can reduce the need for emergency care, hospitalization, and overall medical care costs, and can enjoy a better quality of life.
Management of Chronic Disease for Patients in NYC
Please make an appointment at one of our convenient locations in Midtown Manhattan or Upper East Side with our primary care physicians. Our general practitioners and internist doctors look forward to meeting you!
1-212-427-8761
Book Consultation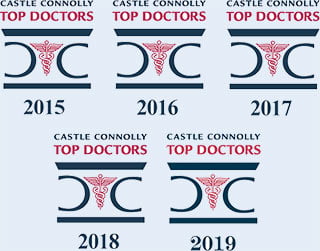 4.9 / 5 - Over 3000 reviews