Rapid Flu and Strep Testing – Coming Soon
At first, cancer, as a tiny mass of cells, causes no symptoms.
Our NYC internal medicine and primary care doctors focus on prevention. It's important to follow up regularly with your doctor to discuss which diagnostic and screening tests may be appropriate. Cancer screening allows our physicians to check for some forms of cancer in the body even without any symptoms. The goal of this to find early cancers that maybe be treatable and allow for a better outcome for patients. Cancer screening must be individualized based on your age, risk factors and family history and other factors. At Manhattan Primary Care, we attempt to work with you to find a plan and appropriate testing based on your needs and situation.
Certain cancers that have approved testing include colon cancer, breast cancer, cervical cancer, prostate, lung cancer and others. Guidelines often change and patients need to be evaluated by a physician to give you the correct recommendations. Prevention is our goal! We look forward to meeting you.
Rapid Flu and Strep Testing for Patients in NYC
Please make an appointment at one of our convenient locations in Midtown Manhattan or Upper East Side with our primary care physicians. Our general practitioners and internist doctors look forward to meeting you!
1-212-427-8761
Book Consultation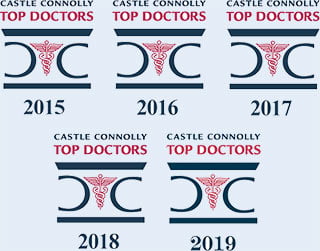 4.9 / 5 - Over 3000 reviews