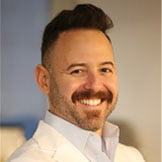 Dr. Carlos Rodriguez, MD Internist, Primary Care Doctor Dr. Rodriguez is a board-certified, highly rated, and experienced internal medicine and primary care physician. BOOK Appointment 5.0 ★ ★ ★ ★ ★

Very polite and well mannered, great listener, answered all of my questions, enhanced doctor-patient skills and was very inclusive about my thoughts/opinions for best treatment plan. Highly recommended!

Manhattan Specialty Care in the Press

About Dr. Carlos Rodriguez-Jaquez, MD Dr. Rodriguez is a board-certified, highly rated, and experienced internal medicine and primary care physician. He completed his residency program in internal medicine at Cornell University and the Lincoln Medical and Mental Health Center in NYC. Dr. Rodriguez focuses on preventive care and strives to keep his patients healthy. He is certified by the American Board of Internal Medicine and provides highly personalized and comprehensive internal medicine and primary care. Specialties As a well-respected and highly rated NYC primary care doctor, Dr.Rodriguez treats various medical conditions. These include high blood pressure, hypercholesterolemia, urinary tract infections, sexually transmitted diseases, preventative health maintenance, Men's health, PREP, anxiety, depression, and many other medical conditions. Research Dr. Rodriguez is a member of the American College of Physicians. He has conducted and participated in several research projects, presentations, publications, and papers on topics including the effect of bariatric surgery on lymphocyte subtypes in women and the correlation between depression and its somatic manifestation in outpatient clinics.
DISCLAIMER:

PLEASE READ CAREFULLY
The information on this website is to provide general guidance. In no way does any of the information provided reflect definitive medical advice and self diagnoses should not be made based on information obtained online. It is important to consult a best-in-class primary care physician in Midtown or Upper East Side regarding ANY and ALL symptoms or signs as it may a sign of a serious illness or condition. A thorough consultation and examination should ALWAYS be performed for an accurate diagnosis and treatment plan. Be sure to call a physician today and schedule a consultation with a top internal medicine doctor.