Our best in class, board certified primary care best doctors in NYC with locations in Midtown and Upper East Side, New York deliver the highest quality of healthcare in a modern and compassionate environment.
Highest Quality of Care in Manhattan
Our primary care doctors focus on providing appropriate health care for current illness and preventive care to avoid health care issues before they start. We understand that navigating through the healthcare field is difficult. Our primary care doctors and internists are here to help you through your journey. They effectively collaborate and are affiliated with specialists, often within the practice, allowing for seamless collaboration among doctors to make sure you receive the highest quality of care.
Our primary care doctors and internists are here to help you through your journey.
Your primary care physician is your first stop on the path of good health. In general, you have only one primary care physician: your main, go-to doctor who's responsible for your overall health and treatment. In the past, these physicians were known as family doctors or general practitioners. Today, they're called primary care physicians, primary care providers or simply PCPs.
You schedule all your yearly physical exams and other preventative health care appointments with your local Manhattan primary care physician. This doctor works with you in the same manner a general practitioner once did — often using diagnostic skills to determine what you're suffering from and if you're at risk of developing future health problems. Your PCP provides your treatment options and recommends the best course of action to get you well and keep you healthy.
What a Primary Care Physician Does
Your primary care physician serves your entire family, from your baby to your grandfather. As a generalist, your PCP can act as an internal medicine doctor, pediatrician or gynecologist whenever needed. An internist is trained in preventing, diagnosing and treating the most common medical conditions. Internists are doctors of internal medicine, occasionally referred to as the doctor's doctor because other physicians turn to them when they're seeking help on a difficult or baffling diagnosis.
Just like the family doctors of years past, you call your PCP first when you or a member of your family is feeling sick or has been hurt. If you wake up with the flu or your child has an earache, your primary care physician is more than ready to help you feel better and get your child back to school. Additionally, your primary care doctor can help you manage any chronic condition or illness you suffer from, including:
Asthma
Diabetes
Osteoporosis
Acid Reflux
Arthritis
With occasional help from a specialist when needed, your primary care provider can hold your symptoms from these conditions in check. Your PCP often points you in the right direction to regain and maintain your health.
Award-winning Primary Care Doctors
We are conveniently located throughout New York City and have office hours that fit your busy life. It's easy to get an appointment and our helpful staff is there to provide you with top-quality service from the moment you walk in the door. We offer a wide array of in house services and access to specialists. Our award-winning primary care doctors have privileges at some of the most prestigious institutions in Manhattan including NYU, Cornell, Mt. Sinai and Lenox Hill.
At Manhattan Primary Care, your healthcare is our number one concern and that has given us one of the finest reputations in Manhattan. Importantly, you will see by a physician every time rather than a nurse or physician assistant as we believe continuity of your care is critical to detect problems at their earliest.
Primary care physicians for patients in NYC
Please make an appointment at one of our convenient locations in Midtown Manhattan or Upper East Side with our primary care physicians. Our doctors look forward to meeting you!
1-212-427-8761
Book Consultation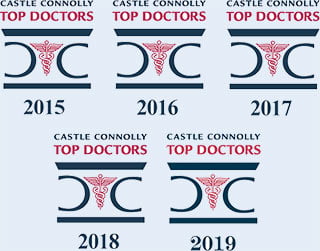 4.9 / 5 - Over 3000 reviews