4.9 / 5 – Over 3000 reviews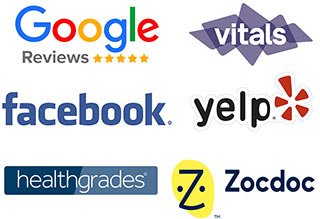 Our internal medicine doctors and the Manhattan Primary Care team (located in Manhattan's Upper East Side and Midtown Manhattan) provide unique, unparalleled expertise and state of the art technology in all aspects of internal medicine and family practice. Founded with the mission of redefining quality healthcare ONE patient at a time, our general practitioners in NYC and primary care physicians utilize the newest technology.

At Manhattan Primary Care Specialists, our primary care doctors and internal medicine physicians provide highly personalized and comprehensive primary care services. Our philosophy regarding the doctor-patient relationship is based on trust and has earned our New York physician one of the most respected reputations in NYC. Our internists and New York physicians use only certified laboratories for rapid and accurate laboratory testing. Our Manhattan doctors look forward to meeting you! For more information or to schedule an appointment with the best in class Manhattan doctors, please contact our Midtown Manhattan or Upper East Side, New York office.
---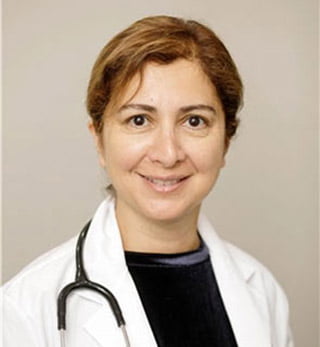 Dr. Fathollahi is very sweet and attentive, but is also meticulously careful. By this I mean that she takes every possible precaution; I always leave her office with several referrals in hand and, in the past, she's been very thorough in investigating symptoms that other doctors NYC overlooked. That may have saved my life, in fact. It goes without saying, I'm very grateful to be her patient. -ZocDoc
Rachel W.
|
~ZocDoc Review
Roya Fathollahi, MD – Internist, Primary Care Doctor
Dr. Roya Fathollahi is a board certified Internist and Primary Care Physician, whose areas of interest include preventive medicine, management of hypertension, diabetes, lipid disorders, HIV Management, as well as the management of dizziness.
Since completing residency at NYU Langone Medical Center in 2003, she has held faculty appointments at both Mount Sinai Hospital and NYU Langone Medical Center, where she actively teaches New York City doctors, residents and medical students.
With a strong focus on teaching a patient-centered model of care to her students, doctor Dr. Fathollahi continually seeks to incorporate this model in her practice, respecting the individuality of each patient she treats.
As a leading doctor in Manhattan Dr. Fathollahi has also been a Primary Investigator in several clinical research studies in the area of syncope (fainting) and near-syncopal episodes, with expertise in the management and development of diagnostic algorithms for this condition
Education and training
Medical School – Shahid Beheshti University of Medical Sciences, Doctor of Medicine
New York University Elaine A. and Kenneth G. Langone Medical Center (Internship)
New York University Elaine A. and Kenneth G. Langone Medical Center, Residency in Internal Medicine
Hospital affiliations
New York University Elaine A. and Kenneth G. Langone Medical Center
Her work as a primary care physician has been published in various scientific journals and recognized by New York City doctors internists in the country for research and development. Dr. Roya Fathollahi, an expert doctor in NYC have won the respect and affection of many local New York physicians and patients around the world for her extensive knowledge, attention to the details, warm and caring manner.
---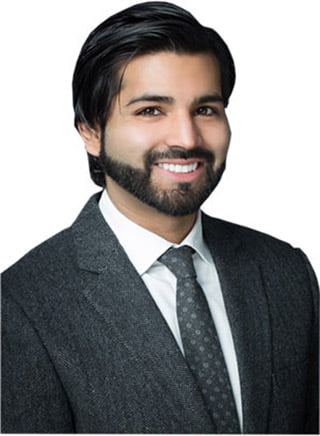 Dr. Chaudhary was very personable and informative. He made me feel very comfortable and was very willing to answer questions. He did not make me feel rushed. I plan on making him my PCP. -ZocDoc
Janet M.
|
~ZocDoc Review
Nabeel Chaudhary, MD – Internist, Primary Care Doctor
Dr. Chaudhary is a thorough and compassionate internal medicine and primary care physician in Manhattan. He is board certified by the American Board of Internal Medicine. Dr. Chaudhary provides highly personalized and comprehensive internal medicine and primary care. His philosophy regarding the doctor-patient relationship is based on trust.
NYC doctor and a leading physician Dr. Chaudhary treats a variety of medical conditions including:
High blood pressure
Hypercholesterolemia
Urinary tract infections
Sexually transmitted diseases
Preventative health maintenance
Men's health and PREP
In addition Dr. Chaudhary provides therapy/management of anxiety and depression.
Dr. Chaudhary has actively participated in research projects in Inflammatory Bowel Disease at Beth Israel Deaconess Medical Center/Harvard Medical School and has served as a clinical Assistant Professor at University of Massachusetts Medical School.
He is worldly and well-traveled having lived in many places throughout his life including Florida, Pakistan, Massachusetts, and Texas allowing him to easily communicate with people of all backgrounds. In his personal time he takes a special interest in fashion, traveling, and art.
For more information about any of the doctors in NYC of Manhattan Primary Care please contact our office. We are now accepting patients in all primary care New York City locations including Midtown and Upper East Side. Make your appointment today to experience a comprehensive primary care.