Women's health needs can change considerably over a lifetime due to hormonal changes during puberty, pregnancy, and menopause. Services by our Manhattan primary care doctors and internists in NYC are adjusted to accommodate all life stages based on your age, health history, family medical history, and other risk factors. The purpose of these services is to help encourage a healthy lifestyle and help you avoid future problems.
You should always consult your physician to determine the appropriate screening tests and intervals. Guidelines change, and your doctor will customize the recommendation to your specific case to keep you in good health.
Breast Cancer Screening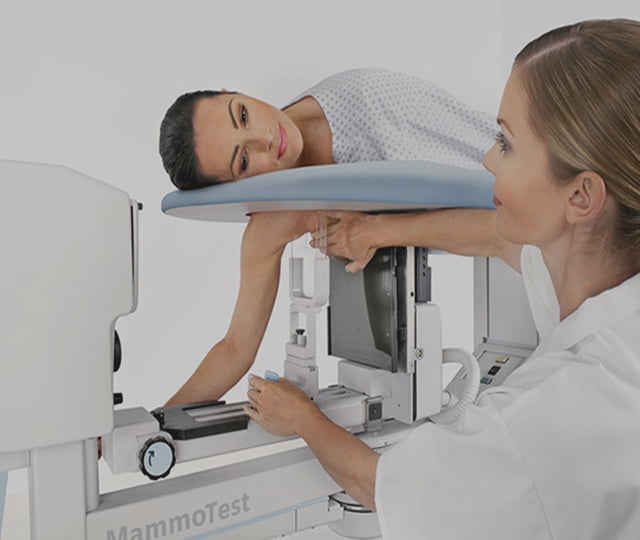 Breast cancer is unfortunately common, and the tests recommended are dependent on your age, your family history, and if you have received any previous diagnoses of breast cancer that could increase your risk. Screening aims to detect signs of breast cancer even when there are no symptoms, as our goal is to catch any signs of cancer as soon as possible.
Breast cancer screening is usually done using mammography and other testings as needed and recommended by your doctor. That said, mammograms aren't perfect, and they can miss some signs of cancer or detect signs that aren't cancer (a false-positive result). They may also find deficient risk cancers, which wouldn't have caused any health problems if they weren't found or treated.
Regular screening can reduce the risk of death from this disease, as early-stage breast cancers are much easier to treat than more advanced cancers, and the survival rates are much higher.
What Is the Best Age to Start Having Mammograms?
Everybody is different, and there isn't a universal age at which your doctor may recommend you have your first breast cancer screening.
 Visit our New York City primary care clinic and meet our doctors. They are among the top practitioners and best Manhattan doctors
A mammogram only takes a few moments to complete, and although it may be momentarily uncomfortable as it squeezes the breast tissue between two plates, it shouldn't feel painful. Monthly self-checks are also helpful in detecting any changes to the breast tissue that could occur in between screenings.
"




"




★ ★ ★ ★ ★

Dr. Norov is one of the best physicians I've ever encountered! She was very thorough and attentive. Highly recommended.
Annual Gynecological Exam
Every women's annual exam or physical checkup should include an annual gynecological exam.
Pap Test
We use a Pap test or smear to screen for cervical cancer. The Pap smear can be taken during your pelvic exam, removing a sample of cells from your cervix using a small scraper, spatula, or brush. A pathologist analyzes the cells under a microscope to check for any changes that require further investigation. The test should only feel mildly uncomfortable and is an essential part of your health checkup. The specialist will refer you to a gynecologist for this exam.
Women's Health Guidance for Patients in NYC
Please make an appointment at our convenient locations in Midtown Manhattan or Upper East Side with our primary care physicians. Our general practitioners and internist doctors look forward to meeting you!
Manhattan Primary Care Locations:
Manhattan Primary Care

(Upper East Side)
983 Park Ave, Ste 1D22, New York 10028


(212) 389-9929
Manhattan Primary Care

(Midtown)
56 W 45th St, Ste 808, New York, NY 10036


(212) 389-1887
Manhattan Primary Care

(Union Square)
55 W 17th St, Ste 105, New York 10011


(212) 378-9987