Obesity is a common problem, yet it can be a very complex disorder, and the concerns are far more than merely cosmetic. Excess body fat increases your risk of health problems and diseases like heart disease, high blood pressure, and diabetes.
People who are extremely obese are more likely to have health problems related to weight. Obesity treatment is essential to help protect or improve overall health and quality of life. Even losing a modest amount of weight can improve health and may help to prevent the health problems associated with being overweight.
Increased physical activity and dietary changes can help to lose excess pounds. However, behavioral changes are also necessary and can help to modify an unhealthy relationship with food. Other options include weight loss surgery and prescription medications.
How Is Obesity Measured?
The standard way to diagnose obesity is by calculating your body mass index (BMI), calculated by dividing your weight by your height squared, and there are plenty of online calculators that will do this for you.
A BMI of 30 or more is classified as obese. People with a BMI of 40 or higher are considered to have extreme obesity. Your BMI is a reasonable estimate of body fat, but it is only an estimate and cannot directly measure the percentage of body fat. Some people and especially very muscular athletes, can have a BMI in the obese category even though their body fat is low.
What Causes Obesity?
Obesity is most often caused when you consume more calories than your body uses during normal daily activities. The excess calories are stored as fat.  However, sometimes there can be hormonal or genetic reasons for obesity, or it can be linked to a medical cause like Cushing's syndrome, or Prader- Willi syndrome.
Other factors that increase the risk of obesity include your family's lifestyle habits, as it frequently runs in families because of shared eating and behavioral activities.
Certain medications can lead to weight gain and include:
Anti-depressants
Diabetes medications
Steroids
Beta blockers
Anti-seizure medications.
Age can increase the likelihood of weight gain, but obesity can affect anyone at any age, even children.
Diagnosing Obesity
If you are overweight, a consultation with our internist NYC can determine the reason, and we can work with you to devise a suitable treatment plan. Typically, a consultation begins with reviewing your medical history in detail and a physical exam.
The doctor will want to discuss your efforts to lose weight previously, your eating patterns, and exercise habits. Our local general practitioner or internal medicine doctor may also want to know about your stress levels, and we will review your family's history to see If you have a predisposition to weight gain. During your general exam, we will check your heart rate and blood pressure and will listen to your heart and lungs. Calculating your BMI will determine your level of obesity, and this is a test that should be conducted least once a year.
Your BMI also helps us to determine your overall health risk and to decide which treatment is most appropriate. Another test we may use is measuring your waist. The fat stored around your waist is sometimes called visceral fat and can increase your risk of serious diseases, including heart disease and diabetes. There are specific tests that can measure your body fat percentage more accurately and which might be appropriate.
In addition to your physical exam, local general practitioners or internal medicine doctors in NYC may recommend blood tests that could include a cholesterol test, a fasting glucose test, and liver function tests.
It's also possible our New York internists may recommend specific heart tests such as an electrocardiogram.
Obesity Treatment in NYC
Once your local general practitioner or internal medicine doctor have gathered all this information, we can determine how much weight you should lose and can identify any health risks already present, and this will help to decide the best obesity treatment.
Treatment aims to help you reach and stay at a healthy weight, and our best doctors NY may collaborate closely with other health professionals, including a behavior counselor and a dietician. Working with other health professionals can help you understand the reasons for your weight gain and make the necessary changes to your eating and activity habits. Counseling can be very helpful in understanding why you make certain food choices, how food cravings are triggered, and how to cope with them.
Dietary changes and introducing healthier eating habits are essential to overcoming obesity, and generally, a slow and steady weight loss is considered the safest and most effective way to lose weight and to maintain your weight loss permanently. Our general practitioner or internal medicine doctor will work with you to determine which type of diet will be most effective for your needs and which will be realistic to follow in the longer term.
Medications and Surgery for Obesity Treatment
There are certain situations where prescription medications may be appropriate, for example, if other methods of weight loss haven't worked for you, and if you have medical complications caused by obesity. In some cases, weight loss surgery, called bariatric surgery, might be an option.
Childhood Obesity
Childhood obesity is a particularly troubling condition because gaining weight during childhood can start children on the path for a lifetime of health problems. These include problems that were once considered only to affect adults, including high cholesterol, high blood pressure, and diabetes. Many children who are overweight will become obese adults. Also, overweight children can have poor self-esteem and depression.
Childhood Obesity Treatment in NYC
A BMI calculation can determine if a child is overweight for his or her height and age, but doctors also consider other factors because growth patterns can vary greatly during childhood. If a child's weight is a concern, your doctor can evaluate their family history, eating habits, and activity level. Other potential tests include a cholesterol and blood sugar test and tests to check for hormone imbalances and vitamin D deficiency.
Childhood obesity treatment depends on the child's age and if they have other medical conditions. Usually, treatment involves changes in the child's eating habits and activity levels. For example, children age 6 to 11 and who are obese can be encouraged to modify their eating habits for a gradual weight loss no greater than a pound a month. Older children who are significantly overweight or severely obese may be able to lose up to 2 pounds a week safely. In certain circumstances, medications or weight loss surgery may be appropriate.
Childhood Obesity Treatment Plan for Patients in NYC
Our doctors can evaluate the family history, eating habits, and activity level. Other potential tests include a cholesterol and blood sugar test and tests to check for hormone imbalances and vitamin D deficiency. Childhood obesity treatment depends on the child's age and if they have other medical conditions. Usually, treatment involves changes in the child's eating habits and activity levels. 
Please make an appointment with one of our childhood obesity specialists in Midtown Manhattan or Upper East Side. Our primary care doctors and internal medicine specialists forward to meeting you!
1-212-427-8761
Book Consultation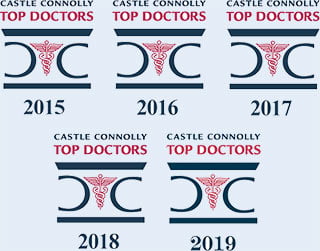 4.9 / 5 - Over 3000 reviews