Primary Care located in Union Square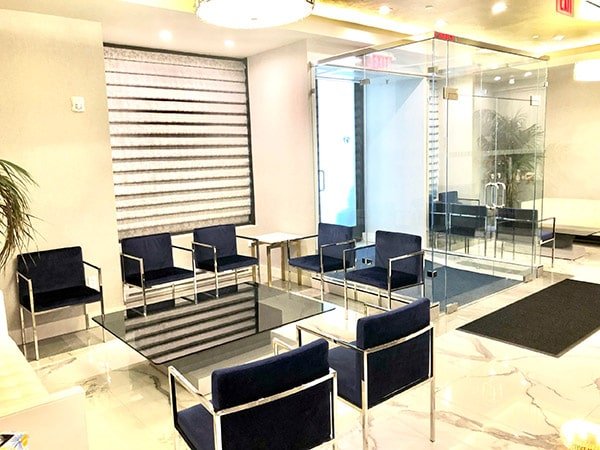 At Manhattan Primary Care, located in Union Square, we offer state-of-the-art Primary Care and endoscopy, and colonoscopy services. Through our integrative approach, we pride ourselves on spending the time necessary to analyze and treat complex gastrointestinal (GI) and digestive disorders that people typically overlook in today's fast-paced healthcare environment.
Map to Primary Care's Union Square Location
Driving directions to Manhattan Primary Care located in Union Square:
---
From Manhattan, New York via 5th Ave:Head southwest on Central Park West toward W 82nd St. Turn left onto 79th St Transverse and pass by Reinleib Laurence. Turn right onto W 17th St, and Manhattan Primary Care will be on your right.
From Brooklyn, New York via Manhattan Bridge/Manhattan Bridge Lower Roadway: Take Pacific St to Bedford Ave. Take Atlantic Ave, Manhattan Bridge/Manhattan Bridge lower Roadway, and Bowery to E 17th St in Manhattan. Turn left onto E 17th St, and Manhattan Primary Care will be on your right.
From Queens, New York via I-495 W: Get on I-495 W from Utopia Pkwy and Horace Harding Expy. Continue on I-495 W to Manhattan and take the exit toward Downtown from I-495 W. Continue onto Tunnel Exit St and use the right two lanes to turn right onto E 34th St. Turn left onto 5th Ave (turn is not allowed Mon-Sat 7:00 AM – 7:00 PM) and turn right onto W 17th St. Manhattan Primary Care will be on your right.
Patients visit our Primary Care practice in Union Square from all over Manhattan, New York, and other states. You can find us within walking distance from West Village, Gramercy Park, Rose Hill, and Chelsea.
"




"




★ ★ ★ ★ ★

The entire staff were welcoming and made the visit quick and seamless. The office is clean and the staff even make a point in offering coffee or water while you wait. The doctor was very friendly and to the point. Highly recommend choosing this office.
By Public Transportation (Train)
By Public Transportation (Bus)
An overnight stay in Union Square
Our professional and board-certified doctors in New York are waiting for you at our Union Square office on 55 W 17th St. While visiting our state-of-the-art gynecology clinic in Union Square, you will get exposed to several fascinating places, including the Lincoln Building, Spingler Building, and Bank of the Metropolis. You will also find Century Building, Union Square Park, W New York Union Square, Daryl Roth, and Zeckendorf Towers.
Union Square is a historic intersection and surrounding neighborhood in Manhattan, New York City. It locates where Broadway and Fourth Avenue came together in the early 19th century. Adjacent neighborhoods are the Flatiron District to the north, Chelsea to the west, Greenwich Village to the southwest, East Village to the southeast, and Gramercy Park to the east. Whether you visit Union Square Park, Daryl Roth Theatre, or Zeckendorf Towers, you will undoubtedly find something you love in Union Square.
Manhattan Primary Care Locations:
Manhattan Primary Care

(Upper East Side)
983 Park Ave, Ste 1D22, New York 10028


(212) 389-9929
Manhattan Primary Care

(Midtown)
56 W 45th St, Ste 808, New York, NY 10036


(212) 389-1887
Manhattan Primary Care

(Union Square)
55 W 17th St, Ste 105, New York 10011


(212) 378-9987